Late-Night Texting | C42 Documents: The Present/Future Season | Asian Dramaturgs' Network | ASEF Unplugged | SMU-Centre 42 Arts and Culture Matters Series | Miscellaneous

Late-Night Texting is held in conjunction with BrasBrasah.Bugis Precinct's Singapore Night Festival in August each year. Started in 2016, this annual project emerged from young artists wanting a platform to stage short performances that are fun for both performers and audiences. Late-Night Texting has since become a showcase of text-based works by emerging theatre groups, independent collectives and artists, reaching out to old and new audiences.

The Asian Dramaturgs' Network (ADN) is formed with the intent of mapping and networking the region's dramaturgical experience and knowledge. ADN is collaboratively conceptualised with Centre 42 and held its inaugural ADN Symposium in Singapore in 2016. Since then, various gatherings of dramaturgs, performance makers and arts educators from around the Asia-Pacific region have taken place in Japan and Australia. Centre 42 is the principal organising partner for ADN.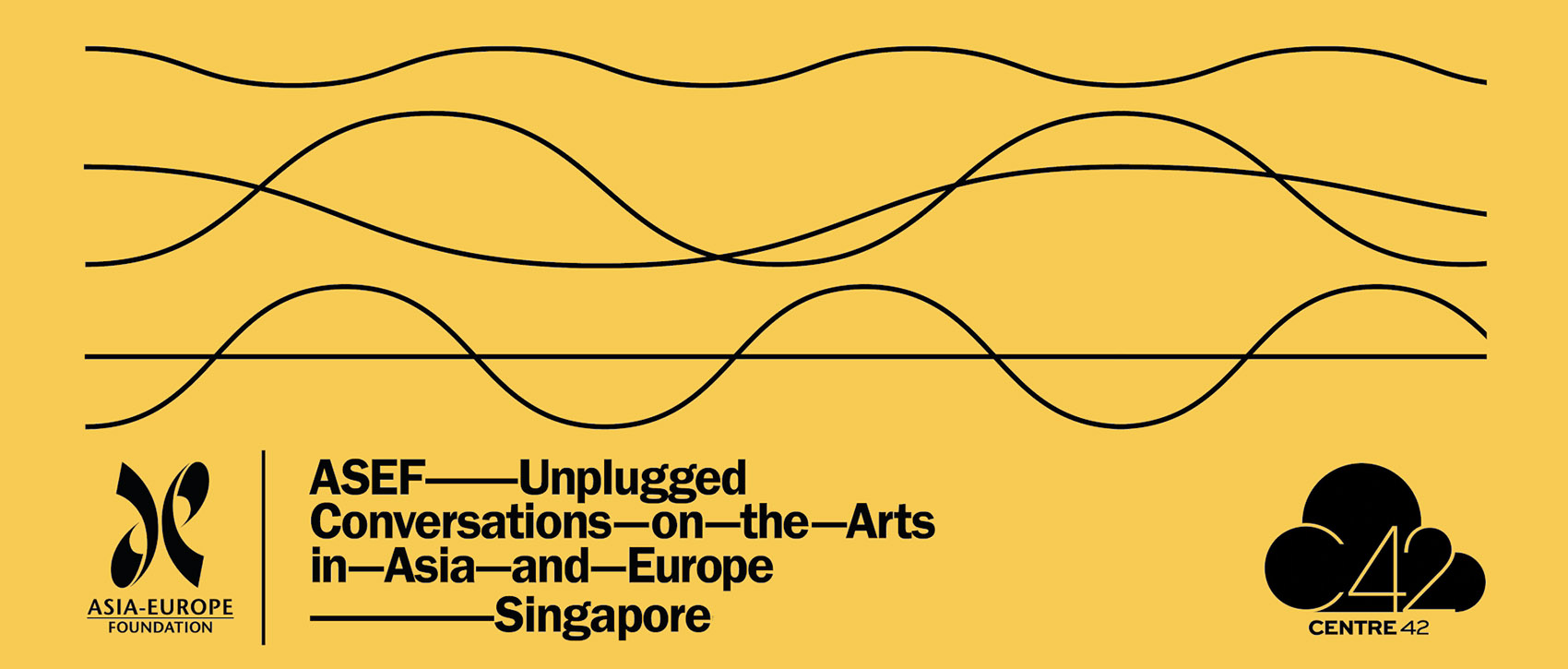 ASEF Unplugged is an event series which aims to provide more spaces for open and authentic peer-to-peer conversations on arts, culture and heritage. Inspired by the tradition of 'unplugged' music concerts (which are performed with acoustic rather than electrically amplified instruments), ASEF Unplugged conversations create an informal atmosphere that allow for an open exchange of ideas among cultural professionals from Asia and Europe. In 2019, Centre 42 partnered with the Asia-Europe Foundation to present three ASEF Unplugged sessions focused on topics pertinent to the arts.

Centre 42 documents the creation process performances of the four productions in The Finger Player's (TFP) The Present/Future Season. This documentation partnership with TFP aims to capture the inner workings of staging a production, illuminate the working relationships between practitioners and students, and create a textual record of the performance. Each production is documented by two writers, one focused on the performance-making process, and the other on the performance itself. The Present/Future Season was presented by TFP in collaboration with Nanyang Academy of Fine Arts (NAFA), and ran from 7 Oct to 8 Nov 2020.

The Arts and Culture Matters Series is a platform for robust, lively and collegiate discussion of the issues and challenges related to the arts and cultural landscape. Each discussion will collectively convene members of the arts and creative community including artists, scholars, students, and policy-makers, to explore timely topics that will nurture and advance understanding on the arts and culture, especially in and from the context of Singapore. This series was started in 2017 by the Arts and Culture Management Program, in the School of Social Sciences at the Singapore Management University. For 2018, the series is produced in partnership with Centre 42.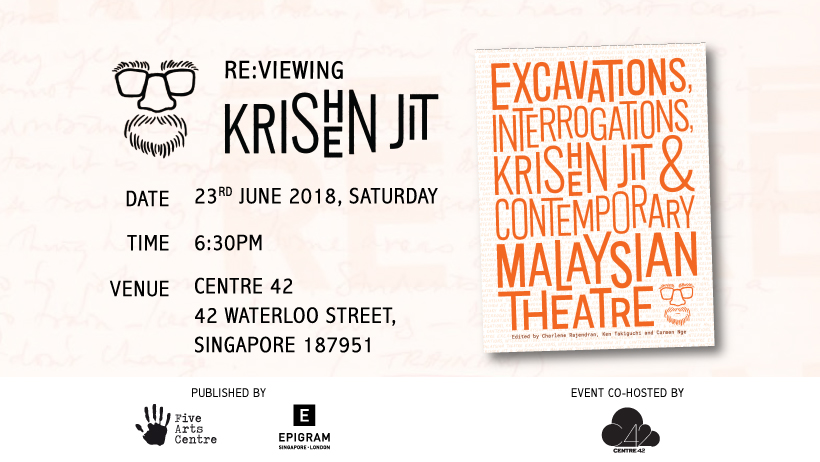 Excavations, Interrogations, Krishen Jit & Contemporary Malaysian Theatre edited by Charlene Rajendran, Ken Takiguchi and Carmen Nge is a book comprising essays, critical reflections and a performance text that stems from an experimental theatre conference held in January 2015, on the work of Malaysian Theatre director Krishen Jit (1939 – 2005). To celebrate the launch in Singapore, Centre 42 and publisher Epigram co-host "Re:Viewing Krishen Jit" an evening of conversations about and commemoration of Krishen Jit on 23 June 2018. The book will be made available for sale at a special price of $25.

Three Children gamboled onto stage in 1988 in a landmark Malaysia-Singapore collaboration helmed by Ong Keng Sen, artistic director of Singapore's TheatreWorks, and Krishen Jit, co-founder of Malaysia's Five Arts Centre. Written by Malaysian playwright Leow Puay Tin, the production astonished audiences on both sides of the Causeway, with critics calling it "inspired" and "a dramatic masterpiece".
Over three decades later, two arts centres – Five Arts Centre in Kuala Lumpur and Centre 42 in Singapore – come together to present Are You Game, Sau(dara)?, an exciting double-bill of new works inspired by Leow Puay Tin's original play. Malaysian theatre practitioner Fasyali Fadzly has fun with childhood games in an audience interactive work called Are You Game?. In Sau(dara), Singapore-based theatre group Bhumi Collective explore themes of childhood, memories and relationships in a performance that combines text, dance and music.
Are You Game, Sau(dara)?  was presented at Kotak, Five Arts Centre in Kuala Lumpur from 1-3 March 2019, and then at Centre 42 Singapore from 8-10 March 2019.

Click here to access the documentation page to read more about the two works, the original play and what others' wrote about this double-bill.