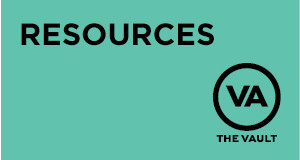 With every Vault project, Centre 42 publishes a series of articles providing information about Singaporean plays, playwrights and theatremakers, the context in which Singapore theatre is made, and the Vault artists and their processes in developing their Vault presentation.
The Repository is an archival of all things related to Singapore theatre. This is an on-going research and documentation process accumulating information, visual and audio artefacts dating back to the 1960s.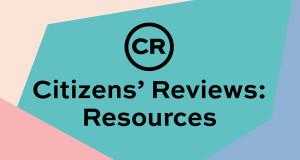 Citizens' Reviews: Resources is a selection of articles, audio and video content that provide insights into critical writing for the stage, from tips on theatre reviewing to interviews with local arts writers. 
Book Den endeavours to be a go-to place for publications about Singapore Theatre. This online resource currently contains published plays and commentaries on local theatre. The collection will expand to include a broader range of art titles, including books on regional theatre practice and performance theory.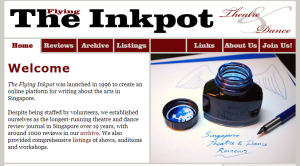 As of 1 January 2016,
The Flying Inkpot Theatre and Dance
is maintained by Centre 42.
This website is kept in its present state as an archive of past reviews for Singapore theatre and dance, a landmark collection of critical writing created by Matthew Lyon, Kenneth Kwok and other Flying Inkpot writers, beginning in 1996 and ending in 2015.