The Garage
is Centre 42's new practice development platform.
The first initiative under this platform is a Dramaturgy Apprenticeship Programme aimed at young artists/fresh theatre-based graduates looking to be trained as dramaturge, or existing practitioners looking to develop and diversify their skill sets.
The 2015 pilot cycle of the Dramaturgy Apprenticeship spans 12 months, from April 2015 to March 2016, and follows a three-phased framework: Theory Discursive, Project Work and Industry Attachment. The apprentices work together with the Master Dramaturg, Dr Robin Loon, throughout the phases to provide and review self-assessment reports.
Phase 1: Theory Discursive (April – June)
This phase focuses on developing a strong theoretical foundation and understanding of the field of dramaturgy, and to sharpen the research acumen of the apprentice.
Phase 2: Project Work (July)
Apprentices apply acquired knowledge to an assignment or task designed by the Master Dramaturg, tailored to each apprentice's strengths and/or weaknesses.
Phase 3: Industry Attachment (August – March 2016)
Apprentices spend the rest of this programme period in work attachments with arts groups/industry partners; Attachments are determined by various factors, including apprentices' interests, strengths, availability and buy-in from partners.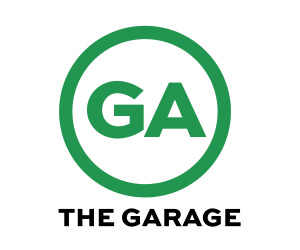 2015 APPRENTICE DRAMATURGS
The pilot batch of apprentices have been selected through a closed-call application process held in 2014.
The four Apprentice Dramaturgs for the 2015 Cycle are: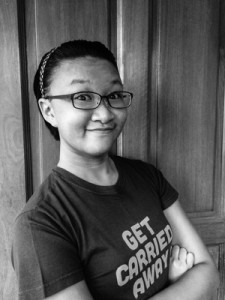 Read about Olivia's experience in the programme.
Olivia Vong
Olivia was first entranced by the stage at the age of 9. Despite having had her first taste of performance as a dancer, her love for the stage and the intricacies of its workings – both onstage and backstage, has propelled her to shift her attention from dance and performance, to creative and production work. In recent years, she has increasingly done more work as a choreographer, set designer, stage manager, and assistant director on a wide range of productions. While she appears to be a jack-of-all-trades, these diverse experiences have caused her to cultivate an interest geared towards dramaturgy and directing.
As much as she enjoys being on the ground in the thick of the action, her recent observation stint with The Necessary Stage at The Orange Playground has opened her eyes to see the possibilities of dramaturgy in productions, and in devised work. As a practitioner, she is fond of collaborating and creating theatre that is outside of a conventional theatre space, as much as she enjoys being in the rehearsal space, she acknowledges that some of her most productive work have come out of many late night 'spirit-filled' chit chat sessions.
Presently pursuing a Bachelor of Arts (Honours) at the National University of Singapore, she intends further her creative and academic endeavours in the near future. While she is keenly aware that she still has much to learn, she is also cognizant of the potential that resides in her multifarious skills that she has picked up along the way. She aspires to helm an interdisciplinary theatre collective one day, a day that is still quite far into the future, she surmises.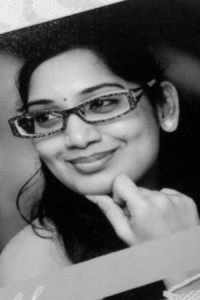 Read
about Shantini's experience in the programme.
Nidya Shanthini Manokara

Dr Nidya Shanthini Manokara is a young researcher-practitioner who has obtained her PhD in Theatre Studies from National University of Singapore (NUS). In her doctoral thesis, she investigates the performances of love within the South Asian dance practice Bharata Natyam. Trained in the art by Maalika Panicker, Shanthini has presented conference papers inspired by the dance practice, at international conferences including International Federation for Theatre Research (IFTR) and Performance Studies International (PSi). Her primary research interests include evolving Asian performance practices and affective registers in relation to performances. She has taught a range of courses at NUS, Nanyang Technological University and Lasalle College of the Arts.
Shanthini's recent shift towards dance dramaturgy is spurred by her interest in conventional, tradition-inspired and contemporary dance works. Constantly fascinated by the diverse approaches to dance making that she has observed in the region, she strongly believes that dramaturging dance is a unique craft that has the potential to enhance the Singapore dance scene. Her expertise in Bharata Natyam has also sharpened her focus for this apprenticeship. While being sensitive to the revered status attached to forms like Bharata Natyam, Shanthini hopes to harness her research sensibilities in order to better engage the contemporary urban dance-maker and audience alike. Overall, she aspires to inculcate a culture of discursive conversations pertaining to dance processes (of dancing and dance-making) that would strengthen professional ties between choreographers, dancers and audiences.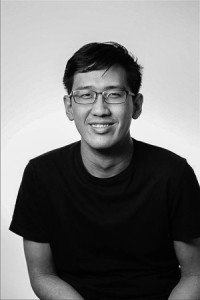 Read
about Liansheng's experience in the programme.
Wang Liansheng
Liansheng graduated with an LLB (Honours) degree from the National University of Singapore and is currently working as a lawyer. His area of practice is general litigation, with a focus on private client matters and commercial litigation.
Liansheng is also a playwright. He first worked in the theatre scene as a production crew in 2005. Subsequently, he made the decision to transit into playwriting in 2012. Since then, he has written for The Necessary Stage's Theatre For Seniors, Singapore Arts Festival 2012, and the NUS Arts Festivals 2012 to 2015. In June 2014, he presented a dramatized reading of his first full-length work, The Boy Inside, as part of the Esplanade's The Studios RAW series. He subsequently completed his second full-length work, Half Life, in the later half of 2014 under NAC's Mentor Access Project. His latest work, Words and Music, in collaboration with Jeremy Monteiro, was the opening show of the NUS Arts Festival 2015.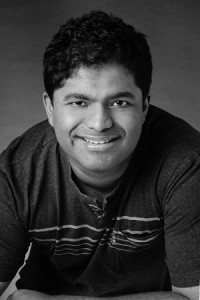 Read
about Nanda's experience in the programme.
Nandabalan Panneerselvam
Nanda has been actively involved in bringing drama to the public, classrooms and the corporate world through storytelling, drama in education, road-shows, interactive tours, forum theatre and role-playing. He has worked as an actor, playwright, director and drama trainer, and is also currently one of two artistic directors of the Ravindran Drama Group (RDG).
His short play, Elephant, was staged as part of Integrate 2008 by Migrant Voices at the Post Museum and restaged for The Singapore Arts Festival 2008 Fringe under Underground Theatre. An adaptation of another of his work, The Radio, was performed during the Fringe as well. Three short plays, Colouring Book (a performance in verse), Pressure and Grandpa were adapted for the Canossan Sisters' 200th Anniversary celebrations. Elephant and Colouring Book were restaged as part of a performance titled Ex-Ceptance, also in 2008.
In May 2010, he wrote, directed and staged his first full length play, All the Crazy People, a Noh play, at the Post Museum. In 2011, he wrote and directed play, Chillax, highlighting anger management problems faced by teenaged students. This was staged in three schools. In 2013, he wrote two plays: Ageless Dreams staged by Ageless Theatre, and All is Well staged twice by RDG in 2013 and 2014 to commemorate Breast Cancer Month. In 2014, he wrote three plays: Nikki's Magickal World, a full length children's play staged by WeCanDoIt Productions; Maya: Demon Architect, based on Indian mythology, staged as part of the Raga Festival at the Esplanade by RDG; and Letter to Juliet, staged by Bellepoque.