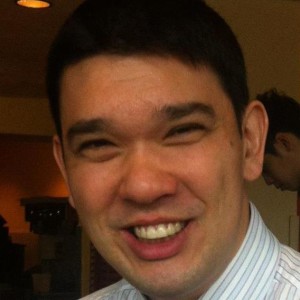 Christian W. Huber
Christian W. Huber returned to Singapore in 1999 after spending 6 years in the United States of America, where he studied and worked in the theatre / performing arts industry (Pan Asian Repertory Theatre in New York City, Mark Taper Forum in Los Angeles, and The Guthrie Theatre in Minneapolis). He has a Bachelor of Fine Arts Degree in Performing Arts from Emerson College in Boston.
He directed and acted during his time in the United States – in mostly College productions as well as summer theatre festivals (eg. Williamstown Theatre Festival), and had his directorial debut in Singapore with a play called, Eleemosynary by Lee Blessing under his theatre company luna -id theatre, which met with tremendous approval and support.  It received numerous nods from several theatre critics, and Christian was recognized for his craft, when he was awarded as "Best Director" in the inaugural DBS LIFE! Theatre Awards in 2000.
Since then the company continued to produce text based plays which include, One Flea Spare, Down the Road, Lonely Planet, The Lover and the Dumb Waiter, Popcorn, Agnes of God, and The Physicists,  to name a few.  The company's last play, Quills was awarded "Best Production of the Year" the LIFE! Theatre Awards in 2005.
From 2006 – January 2016, Christian took a back seat in theatre production / direction and invested all his time in continuing the family business of Boncafé International Pte Ltd – A Pioneering Gourmet Coffee Roasting and Manufacturing Company, as well as starting a family.
Helming the company which his father started – Werner Ernst Huber – Christian was appointed as Managing Director to take the company forward to a new generation and a refreshment.
After 10 years as Managing Director of Boncafé International, Christian stepped down from the Company to pursue his other interests.  He recently celebrated his 10th wedding anniversary, and is the proud father of 2 lovely children.  He continues to look after another family business, committing more time with his family, and to pursue his renewed interest in the arts – writing in particular.
Christian is very excited to be selected as a Boiler Room 2016 Playwright, and looks forward to the process ahead!
Bon
An exploration of the theme of migration told from two different generations. The first being set in pre-independent Singapore, which also covers inter-cultural / racial relationships – East and West – during a time where it was not as readily acceptable as it is in today's world. The second, the exploration of migration and inter-cultural / racial relationships in today's context, and how very different – and in some places controversial – it has become. With a less than positive definition of immigration in this ever small globe, the desire to close borders, become less human, and increase one's growing xenophobic fears which could lead into the next pandemic, the apocalyptic future looks bleak, unless we can learn and look at the past to forge a new and "better" future.