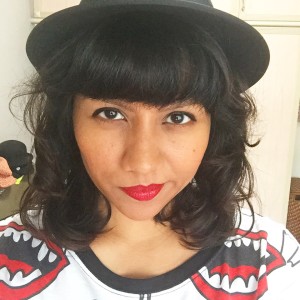 Playwright
The Idea
Process
Nabilah Said

Nabilah Said was guided by pure instinct and methodical madness when she ventured into the world of theatre in 2010 as part of Teater Ekamatra's youth wing, Mereka. She was part of Mentah, a platform to help nurture young playwrights, from 2012 to 2015. There, she was blessed with opportunities to show her work to unsuspecting audiences, such as Tart (2015), Next Station (2014) and Lost (2012).  She is now foolishly addicted to the fear and thrill of writing for the stage, and is hungry for more. On occasion, she has acted in productions by Teater Ekamatra and TheatreWorks, such as the 2012 ensemble piece, This Placement, held at the former Geylang Fire Station. She is a full-time writer at The Straits Times Life!, and writes poetry and short stories on the sly.
State Land (working title)
We are all islanders. Water surrounds us, coconut trees our natural vegetation, tropical weather our constant bugbear. In the city-state of Singapore, land is limited and we create spaces to call our own. But what happens when our spaces are no longer ours and we are forced to recreate new homes on foreign soil? Stateland looks at Singapore as mainland amongst more than 60 other islands, a city-state and a homeland for its people.
Reflections by Nabilah Said